Second Trimester Cubs Care: December - March
Second Trimester December - March
CUBS CARE - After School Child Enrichment Program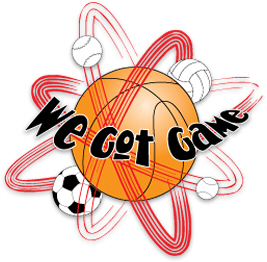 The Kenilworth Park District is proud to partner with Mad Science, We Got Game, Young Rembrandts and Chicago Loves Dance to provide our Cubs Care after school enrichment programming. In working with Joseph Sears School, the Kenilworth Park District has recognized the need for after school programming. Our goal is to partner with a top-notch organization that would provide a cost effective solution to working parents. Through this ideology, Cubs Care was born! Cubs Care is an after school child enrichment program for children ages K-6 that is held at Joseph Sears School.
Our new after school program will allow the children to get a taste of a variety of sports with We Got Game, Art with Young Rembrandts, science with Mad Science and dance and music with Chicago Loves Dance all under the guidance of great coaches and instructors– encouraging sportsmanship, teamwork, and FUN. The program will also offer core training in basketball, soft/basebal, soccer, floor hockey and volleyball. In addition, we'll play a wide variety of schoolyard games that get the kids moving and competing.
** SPACE IS LIMITED** (Program requires 6 registrants to run)
**Please Note – Only fruit or vegetable snacks are allowed at Cubs Care. Unfortunately, we are unable to provide snacks unless you choose the optional meal plan.


2nd Trimester

Start

End

Monday, December 3, 2018

Friday, March 8, 2019


No Program On: December 24-31, 2018, January 1-4, 2019. January 21, 2019,

February 15, 2019, February 18, 2019, March 1, 2019





2nd Trimester for 2018 - 2019 School Year


PM Cubs Care
3:15PM – 5:30PM

5 Days


$2,000.00


4 Days


$1,850.00


3 Days


$1,700.00


2 Days


$1,550.00


Drop In Cubs

$75.00 per child for drop-in. PM Cubs Care only.

Cubs Care follows the Joseph Sears School Calendar
Please Visit Kenilworth Calendars for information regarding dates in which school is not in session.