Event Details
Karate 
Dates & Times: September 3 to November 26, 2018
Beginning/Novice Karate Class – Tuesdays: 4:15 PM to 5:00 PM 
Intermediate/Advanced Karate – Tuesdays: 5:00 PM to 6:00 PM and Saturdays 4:00 PM to 5:00 PM
No Class: 11/19
Location: Kenilworth Assembly Hall – 410 Kenilworth Ave.
                No class on 11/6 and 11/13
Please note that all Saturday sessions are at the Village House – 640 Ivy Court, Kenilworth, IL. 60043
Ages: 9 to 15
Fee: 
         Beginning / Novice Karate
   $150 resident
   $165 non Resident
   Intermediate / Advance Karate
   $175 resident
   $185 non resident
Beginning / Novice Karate
This class will teach the fundamentals of traditional Karate with specific emphasis on developing the core components (speed, timing, conditioning, flexibility, and core body strength) for developing advanced Karate techniques and multi-sport cross training.
This class will provide the basic elements for advanced sport Karate which will debut in the 2020 Olympics in Tokyo, Japan.
Intermediate / Advance Karate
This class will be taught in a training camp style for competition level athletes. The class will focus on developing not only power and effective traditional Karate techniques but maximize athletic training for speed, timing, core strength, agility, flexibility and conditioning. This program will lay the groundwork for local, regional, national and international level sport Karate and workouts will be in coordination with other local top competition focused clubs.
Instructor: Sensei Jack Pressman
Former Captain, USA National Karate Team
Vice Chairman, National Coaching Staff
(Under the U.S. Olympic Committee National Governing Body for Karate)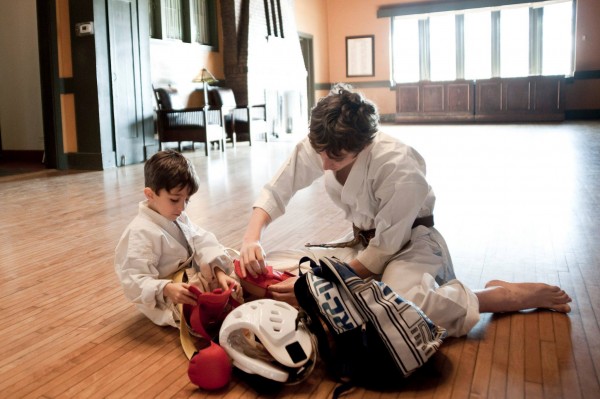 Sensei Jack Pressman has been a practitioner of Traditional Karate, Brazilian Jiu-Jitsu and MuayThai Kick Boxing for over 40 years. Sensei Pressman is the former Captain and Vice Chairman of The USA National Karate Team as sanctioned under the USOC.