Mini Soccer
Time: 12:00 pm - 2:15 pm
Date: Tue, June 8, 2021 - Tue, July 20, 2021
Ages: 3 to 5 years
Share with friends and family!
Mini Soccer
Dates: 
Tuesdays, June 8 – July 20, 2021
Time: 
12:00PM – 12:45PM or 1:30 – 2:15 PM 
Ages: 
3 – 5 years
Cost: 
Resident $105
Non Resident $110
Location: 
Townley Field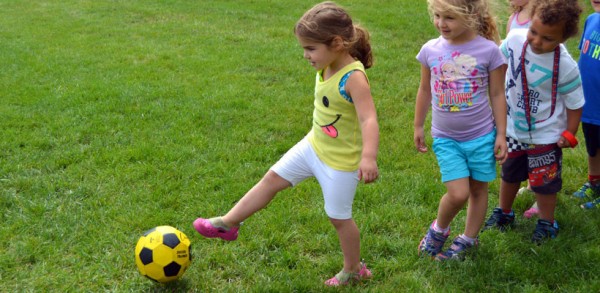 This class is a great introduction to soccer. Basic soccer skills such as running, kicking passing and gameplay will be covered. Games will be used to incorporate the skills taught during class in a fun and safe environment.